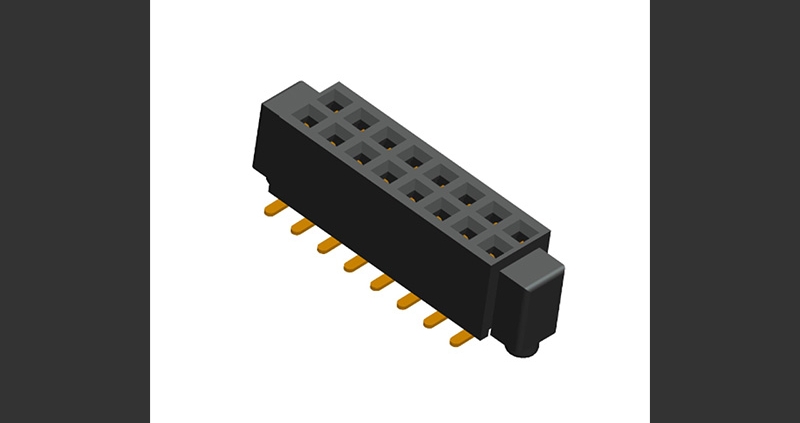 Introduction:
At Shenzhen Forman Precision Industry Co., Ltd. (FPIC), we pride ourselves on providing top-quality electronic components that drive innovation and enable seamless connectivity. In today's blog, we will delve into the world of 1.27mm female headers, an essential component in various electronic applications. Discover how these connectors offer versatility, reliability, and design flexibility, making them a go-to choice for engineers and designers worldwide.
1.27mm Female Headers: The Basics:
1.27mm female headers are compact connectors with a pitch size of 1.27mm, allowing for high-density designs while maintaining robust electrical connections. These headers feature a receptacle housing with multiple pins aligned in a single row or double row configuration. They are commonly used for board-to-board and wire-to-board connections, providing reliable interconnections in a wide range of electronic devices and systems.
Versatility in Design:
1.27mm female headers offer exceptional design flexibility due to their compact size and various pin configurations. They can accommodate different board layouts and enable connections between multiple electronic components, such as PCBs, modules, displays, and sensors. Whether you need a single-row or double-row configuration, straight or right-angle orientation, or surface mount or through-hole mounting options, there's a 1.27mm female header solution to meet your specific design requirements.
Reliable Electrical Connections:
Electrical performance is crucial in any electronic application, and 1.27mm female headers excel in this area. These connectors provide stable and low-resistance electrical connections, ensuring efficient signal transmission and minimal signal loss. They are designed to handle high-speed data transfer and can carry significant current loads, making them suitable for applications demanding optimal performance, such as telecommunications, computer peripherals, industrial controls, and consumer electronics.
Durability and Quality:
At FPIC, we prioritize quality and reliability in our components. Our 1.27mm female headers are manufactured using high-quality materials, ensuring durability and long-term performance. They can withstand mechanical stress, temperature variations, and environmental factors, providing reliable connections in challenging operating conditions. With our commitment to stringent quality control standards, you can trust that our 1.27mm female headers will meet your expectations for reliability and performance.
Applications of 1.27mm Female Headers:
The versatility of 1.27mm female headers makes them suitable for a wide range of applications. They are commonly used in:
Consumer Electronics: Connect displays, memory modules, and various peripheral devices.
Telecommunications: Enable connections in routers, switches, and network equipment.
Industrial Controls: Facilitate communication between control boards and interface modules.
Automotive Electronics: Connect modules and sensors in vehicle systems.
Medical Devices: Establish reliable connections in medical equipment and diagnostic devices.
Conclusion:
1.27mm female headers are essential components for achieving reliable and efficient connections in electronic designs. Their compact size, design flexibility, and excellent electrical performance make them a popular choice among engineers and designers worldwide. At FPIC, we offer a wide range of high-quality 1.27mm female headers, available in different configurations to suit your specific application needs.
Experience the reliability and versatility of our 1.27mm female headers in your next electronic project. Contact us today to discuss your requirements, explore customization options, and take advantage of our expertise in connector solutions. Let us be your trusted partner in driving innovation through reliable and high-performance connectors.
https://fpiconn.com/wp-content/uploads/2023/06/1.27-female-header.jpg
500
800
fpiconnadministrator
https://fpiconn.com/wp-content/uploads/2023/03/logo.png
fpiconnadministrator
2023-06-29 09:55:58
2023-07-20 03:52:15
Exploring the Versatility of 1.27mm Female Headers